Not so long after launching its first IDO, Oly Sport was listed on PancakeSwap and attracted a huge cash flow which made $Oly set all-time high of $1.52.
Oly Sport is an NFT game that revolves around horse racing which launched its first IDO on BSC Station on November 2nd. After its IGO on GameFi last week (November 6th), Oly Sport surprised investors by listing $Oly on PancakeSwap, a very popular DEX to new blockchain projects.
With the huge attraction that had been built up for a long time, in a few minutes, $Oly quickly set its own record of $1.52 which soared over 2,600% its original IDO price. Oly Sport's market cap once reached $9.2 millions and even made investors FOMO.
Today, Oly Sport and BSC Station start staking with dual pool: Stake $BSCS earn $Oly and stake $Oly earn $BSCS, which APR up to 3,550%.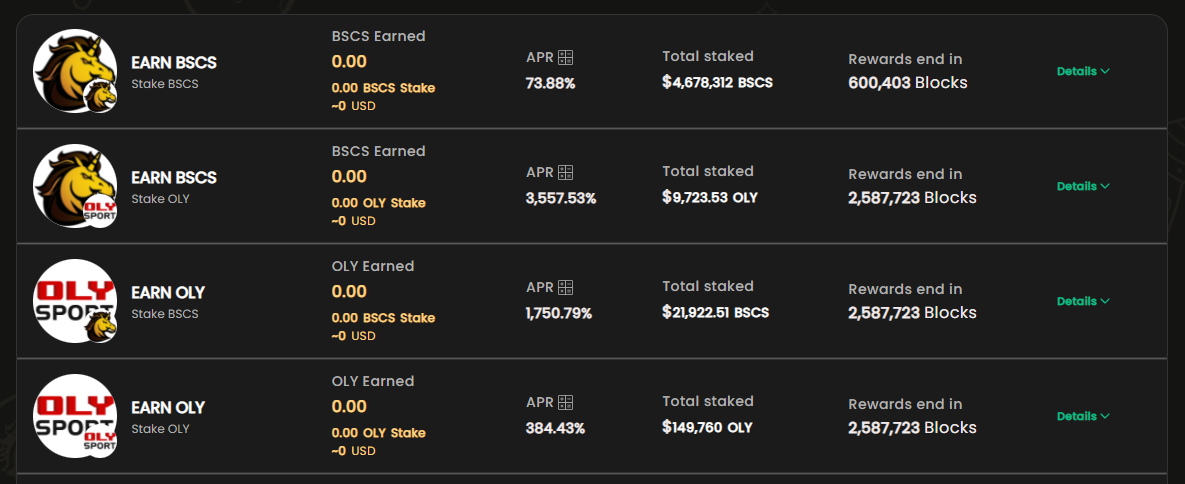 Oly Sport is known to be the first game in the world that allows players and investors to participate in trading, breeding, racing virtual horses and also being rewarded real estate by owning in-game NFT virtual land, thoroughly solving the risk of token devaluation. These differences make the success of Oly Sport, which has already been proven in the IDO, IGO and the listing event of $Oly.
According to the Roadmap, Oly Sport is going to open a Pre-Order for NFT Horses, setup for the Marketplace and establish an Esports Tournaments System in Q4/2021.
+ Facebook fanpage: https://www.facebook.com/olysportofficial
+ Twitter: https://twitter.com/oly_sport
+ Telegram News: https://t.me/OfficialOlySportNews
+ Telegram Group: https://t.me/OlysportOfficialGroup
+ Discord: https://discord.com/invite/DXgJSRmbQq
+ Linkedin: https://www.linkedin.com/company/oly-sport
+ Facebook group: https://www.facebook.com/groups/olysport
Originally published on The VR Soldier
The post Oly Sport Hits All-Time High of $1.52, up 2,600% Its IDO Price appeared first on NullTX.
Source: null tx